640-802 CCNA
Cisco Certified Network Associate (CCNA) is a certification program for entry-level network engineers that helps maximize your investment in foundational networking knowledge and increase the value of your employer's network. CCNA is for Network Specialists, Network Administrators, and Network Support Engineers with 1-3 years of experience. The CCNA validates the ability to install, configure, operate, and troubleshoot medium-size routed and switched networks.

Information at Cisco site
General info
http://www.cisco.com/web/learning/certifications/associate/ccna/index.html
Exam Topics
https://learningnetwork.cisco.com/docs/DOC-4976
Books
Free CCNA BOOKS
Internetworking Technology Handbook
CCNA Version 5-Draft By Matt Basham
Ciscotests.Org Free Online CCNA Course
free Online lab
Verry usefull for testings and learnning for CCNA and CCNP
Connect to a real Cisco router and configure the router
http://www.sharontools.com/online-lab/lab.php?device-name=cisco7200
Online Config Generator
Helps in basics Cisco switches configuration
(also good for Juniper and Nortel/Avaya switches)

http://www.sharontools.com/tools/config-generator/

The following two tabs change content below.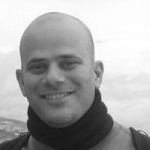 professional services Engineer at Taldor communication
CCIE data center #43074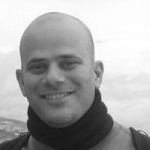 Latest posts by sharon saadon (see all)